Welcome to our Jewelry Photography Services!
Jewellery Photography is one of the most difficult types of photography. Photographer has to know how to work with metals and gemstones which shine differently under the same light. Small jewelry pieces are impossible to photograph in a high resolution without proper equipment for example when you need a professional quality photo for a publication in a magazine. Also without a professional retoucher you can't expect outstanding results of any jewelry photography.
We're at Koshka Media know how to photograph different types of jewelry. Metals, diamonds, gemstones and pearls, these surfaces reflect light differently. Frequently, we shot them separately with absolutely different light schemes to later composite them together in order to achieve a perfect photograph of your jewelry.
The goal of jewelry photography is to highlight the best qualities of the product in a way that the customer wants to buy it!
To show the real shape and colours. Photos of your jewelry must shine, glow and shimmer as it's not on the screen but in the customer's hands in the light of your showroom. But it's not an easy task. In real life we have an opportunity to watch and touch the jewelry in our hands. It's a process similar to video rather than photography. That's why we put all our experience and skills to make your jewelry shine and look expensive and desirable!
Our photographer can photograph your jewelry in your Sydney office or in our studio at the Central Coast, NSW.
In our experience, frequently after professional jewelry photographs are done and uploaded to your website and social media, the old pieces which were stuck at a warehouse for a couple of years are sold within a few weeks.
We can photograph your jewelry on the model and different backgrounds to compliment your style.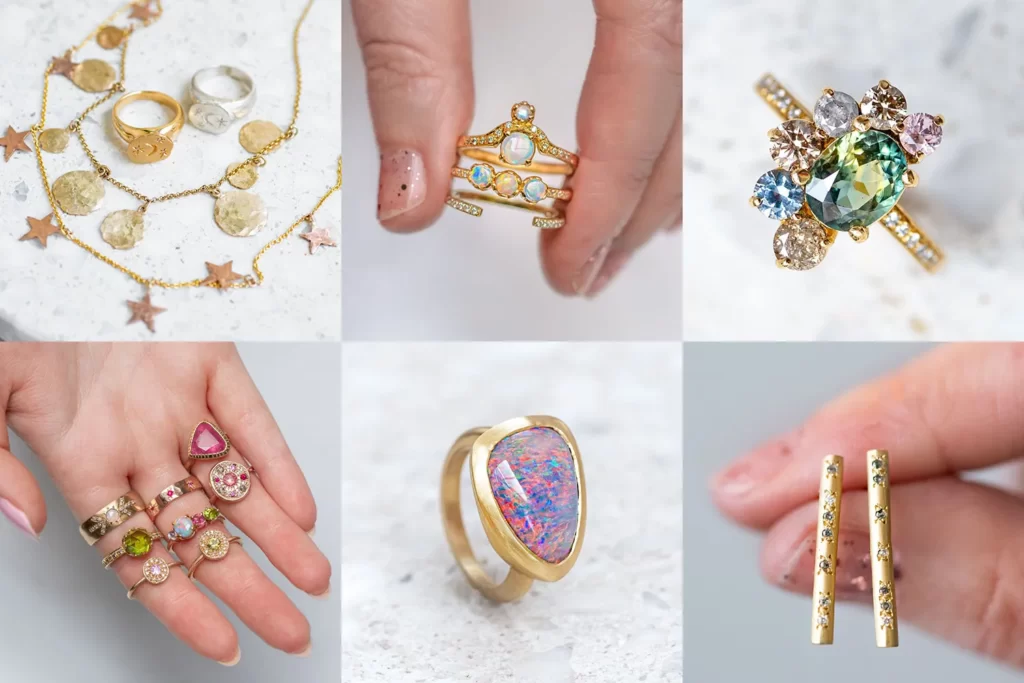 We are looking forward to working with brands that need high quality jewelry photographs and want to be a real customers' desire!
Let us make your business look its best!
Contact us today for a jewelry photography quote. Call us, email us or submit your inquiry through our quote form below.
We look forward to hearing from you!